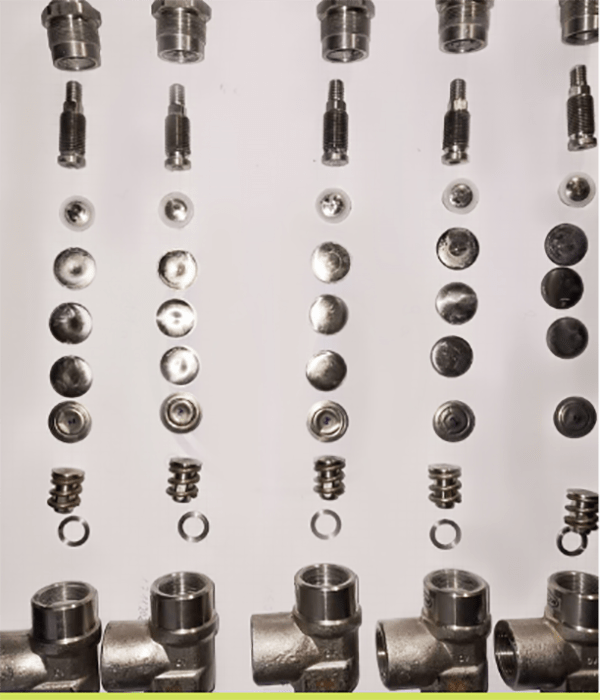 Compressed gases shipped in cylinders vary in their chemical composition and properties. Some are oxidizers, some are flammables, some are inerts etc. Gases vary in degrees of corrosivity, toxicity, and pressure and exist not only in the pure state but also in a variety of mixtures. It is a primary requirement of the cylinder valve that it must be suitable for its intended use for public safety.
Each valve design is type-tested before entering the line of duty. The qualification confirms that the cylinder valve has compatible materials of construction, suitable dimensions, strength, pressure, flow capability, and functional reliability over its intended design lifetime.National and international standards specify valve design and type testing requirements, presented in five parts.
Additional tests are required to qualify the Residual Pressure function and the Pressure Relief Device (if applicable).
The Five Parts Of
Design Testing
Explore Our Product Range
Cylinder Valves