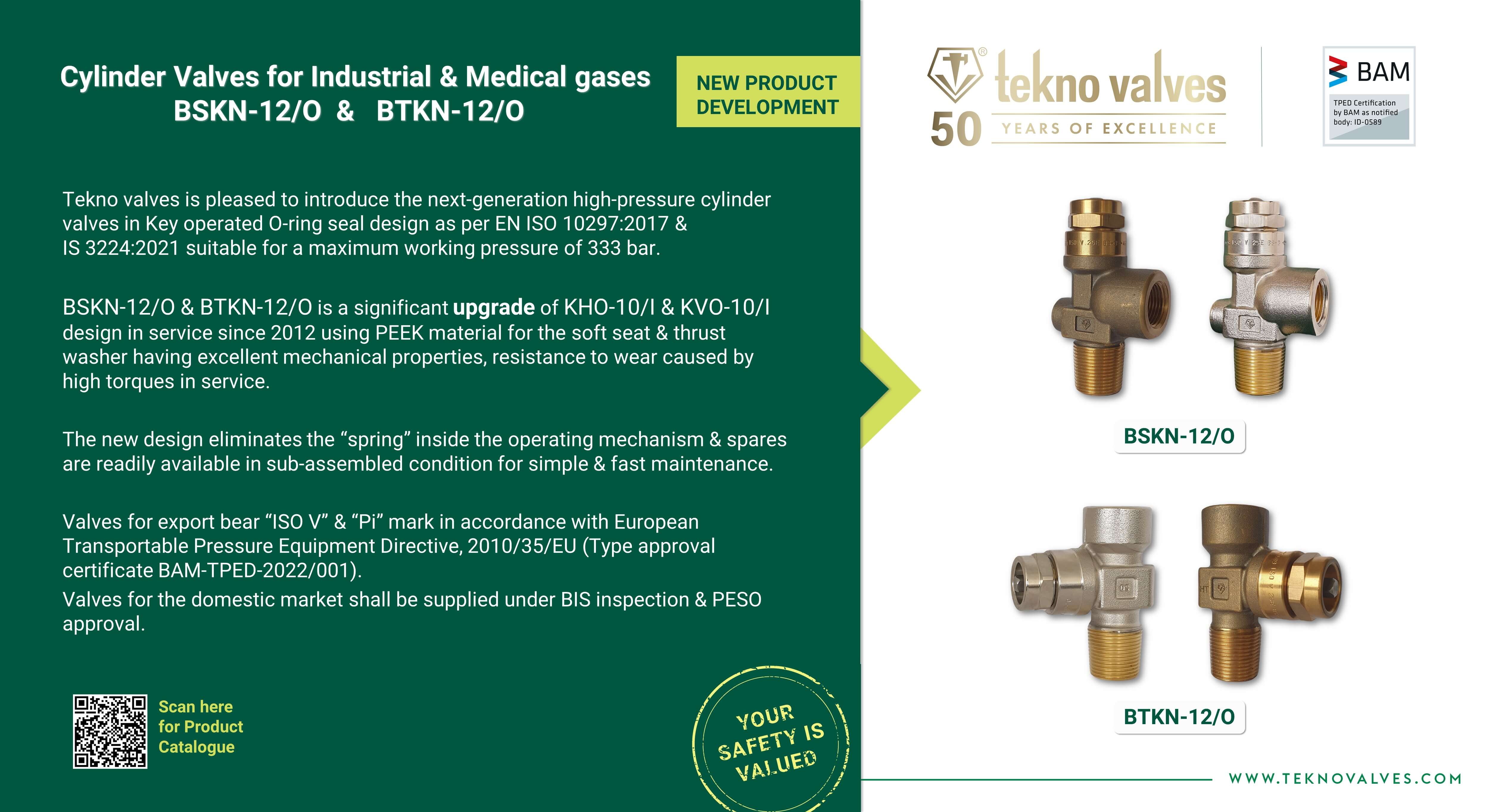 Tekno valves is pleased to introduce the next-generation high-pressure cylinder valves in Key operated O-ring seal design as per EN ISO 10297:2017 & IS 3224:2021 suitable for a maximum working pressure of 333 bar.
BSKN-12/O & BTKN-12/O is a significant upgrade of KHO-10/I & KVO-10/I design in service since 2012 using PEEK material for the soft seat & thrust washer having excellent mechanical properties, resistance to wear caused by high torques in service.
The new design eliminates the "spring" inside the operating mechanism & spares are readily available in sub-assembled condition for simple & fast maintenance.
Valves for export bear "ISO V" & "Pi" mark in accordance with European Transportable Pressure Equipment Directive, 2010/35/EU (Type approval certificate BAM-TPED-2022/001).
Valves for the domestic market shall be supplied under BIS inspection & PESO approval.
For more detail, click here