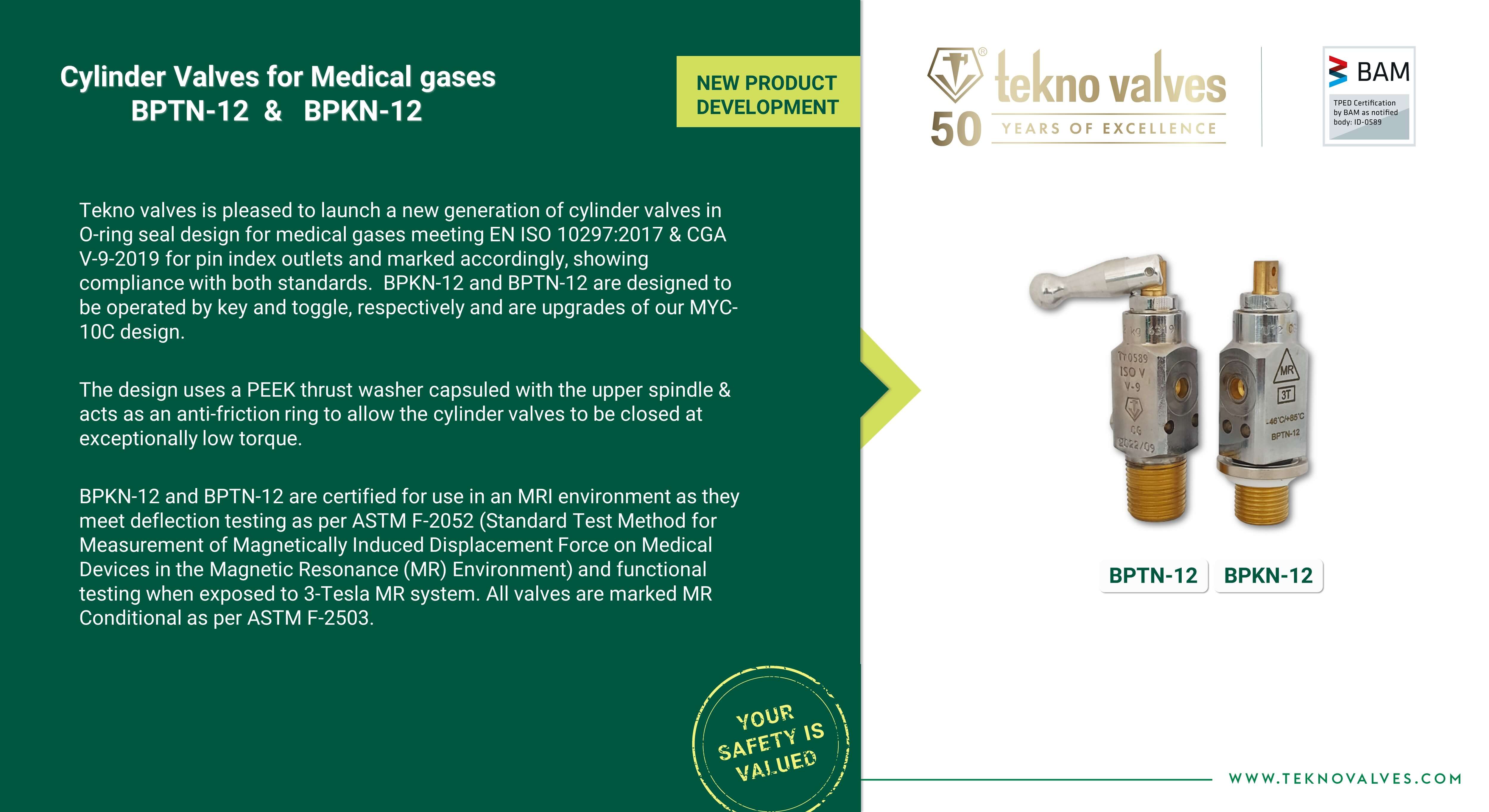 Tekno valves is pleased to launch a new generation of cylinder valves in O-ring seal design for medical gases meeting EN ISO 10297:2017 & CGA V-9-2019 for pin index outlets and marked accordingly, showing compliance with both standards. BPKN-12 and BPTN-12 are designed to be operated by key and toggle, respectively and are upgrades of our MYC-10C design.
The design uses a PEEK thrust washer capsuled with the upper spindle & acts as an anti-friction ring to allow the cylinder valves to be closed at exceptionally low torque.
BPKN-12 and BPTN-12 are certified for use in an MRI environment as they meet deflection testing as per ASTM F-2052 (Standard Test Method for Measurement of Magnetically Induced Displacement Force on Medical Devices in the Magnetic Resonance (MR) Environment) and functional testing when exposed to 3-Tesla MR system. All valves are marked MR Conditional as per ASTM F-2503.