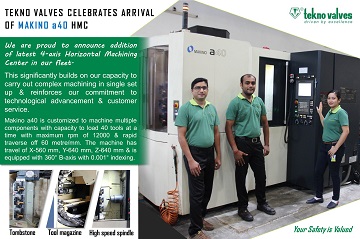 We are proud to announce addition of latest 4-axis Horizontal Machining Center in our fleet.
This significantly builds on our capacity to carry out complex machining in single set up and reinforces our commitment to technological advancement and customer service.
Makino a40 is customized to machine multiple components with capacity to load 40 tools at a time with maximum rpm of 12000 and rapid traverse off 60 metre/mm. The machine has travel of X-560 mm, Y-640 mm, Z-640 mm and is equipped with 360° B-axis with 0.001° indexing.