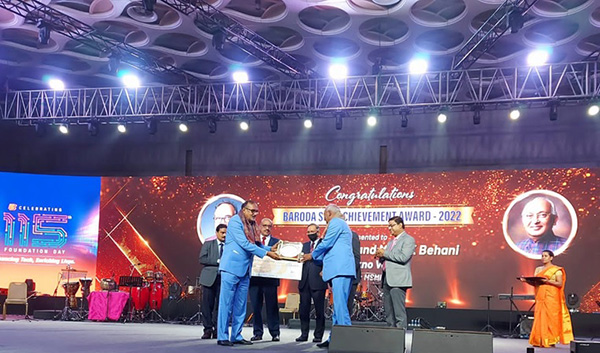 We are proud to announce that our founders Y K Behani and N K Behani were conferred the 'Baroda Sun Achievement Awards 2022' by Bank of Baroda in the category of "MSME tech" on its 115th Foundation Day for "Excelling in the field of high-pressure Gas Cylinder Valves manufacturing for the Indian and global markets".
The award was presented to five inspirational individuals/ companies, in the category of Start-up, MSME Tech, Agri Tech, Social Service and Nature/Wildlife Conservation in a glittering ceremony in Mumbai on 20th July.
The winners were selected based on their significant contributions in their respective fields, substantial impact on society and inspiring others through their journey.