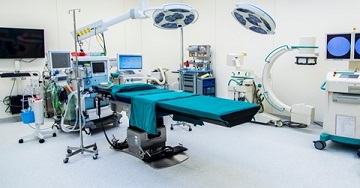 The nationwide lockdown in India for containment of COVID-19, announced from 24th March to 14th April (Phase I), and April 15th to 3rd May (Phase 2) has been extended up to 17th May 2020 (Phase 3).
Medical oxygen is included in national list and WHO's list of essential medicines. Medical gas cylinder valves are essential part of medical oxygen delivery system in cylinders which are required for patients.
The demand for medical oxygen cylinder and valves has significantly increased due to ongoing pandemic. We continue to manufacture and supply medical oxygen cylinder valves to cylinder manufacturers and gas companies to ensure smooth and hassle free supply of medical oxygen in hospitals and quarantine wards.
We are humbled to divert our entire capacity to meet the urgent demand from our customers to supply gas cylinder valves for medical purpose and chlorine valves required for wastewater treatment and water purification. This is done by strictly following measures laid down by the government to ensure social distancing and proper hygiene practices to safeguard health and safety of our employees. We continue to extend our sincere gratitude to our employees, customers and medical community who are working diligently to manage the health crises around the world.
COVID-19 previous updates
14th April, 2020 Update No.2 31st March, 2020 Update No.1