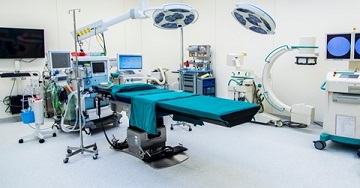 On 17th May 2020, Government of India announced 4th phase of nationwide lockdown for containment of COVID-19 effective from 18th May to 31st May.
This is in continuation with the first three phases of nationwide lockdown.
Phase I - 24th March to 14th April 2020
Phase 2 - 15th April to 3rd May 2020
Phase 3 - 4th May to 17th May 2020
We have continued our operations amidst the lockdown and serviced urgent demand for gas cylinder valves for medical purpose and chlorine valves required for wastewater treatment and water purification despite disruption in our supply chain and limited availability of resources.
Medical oxygen is included in national list and WHO's list of essential medicines. Medical gas cylinder valves are essential part of medical oxygen delivery system in cylinders which are required for patients. Approximately 15% patients affected by COVID-19 are treated using medical oxygen.
The demand for medical oxygen cylinder and valves has significantly increased due to ongoing pandemic. Our customers have appreciated our efforts to supply them medical oxygen cylinder valves to ensure smooth and hassle-free supply of medical oxygen in hospitals and quarantine wards.
We are strictly following measures laid down by the government to ensure social distancing and proper hygiene practices to safeguard health and safety of our employees. See video link - Safety measures
COVID-19 previous updates
2nd May, 2020 Update No.3 14th April, 2020 Update No.2 31st March, 2020 Update No.1