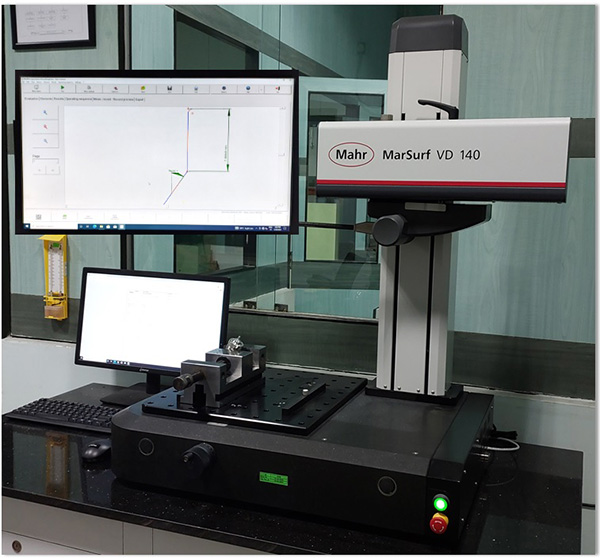 We are pleased to announce the addition of MarSurf VD 140, a combined workstation for contour and surface measurements in our quality laboratory.
The machine features fast axes, reproducible starting point and fast, toolless probe arm change. Its contour probe system can measure roughness > 2 microns and its BFW probe system is suitable for high-precision roughness and waviness measurement tasks.
The probes allow quick set-up approval by allowing the QC inspector to reach and measure the seat profile and surface roughness of complex parts which otherwise would only have been possible by cutting the work piece.