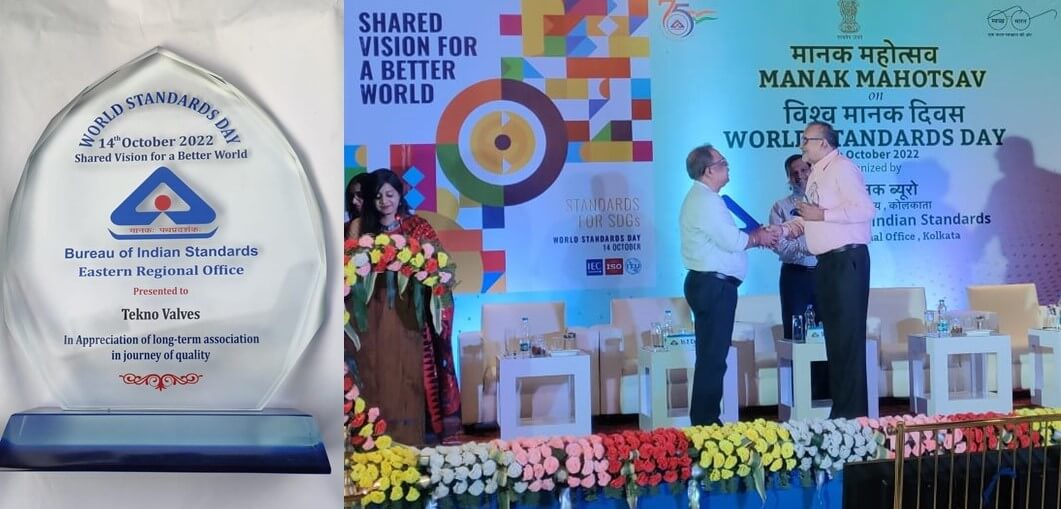 October 14th is celebrated as World Standards Day to raise awareness about the importance of using standardised measurements, technologies, and industries.
Modern life, as we take it for granted today, is inconceivable without standardisation.
We are pleased to announce that on this occasion, our founder and Managing Partner was felicitated by the Indian Standardization Institute (BIS) in "Appreciation of long-term association in journey of quality".
Tekno Valves is proud to be active and contribute to standardization efforts by regularly participating in BIS, ISO and CGA committees dealing with gas cylinder valves.