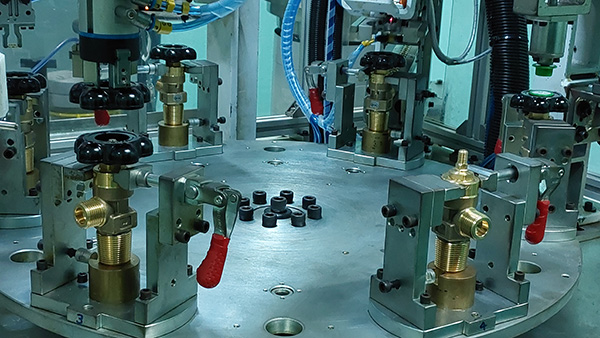 We are proud to present our new workstation for handwheel assembly on cylinder valves, in line with our mantra of doing things better.
The machine has different stations for each part of the handwheel assembly.
A dedicated station dispenses controlled amount of adhesive on the thread joint.
Ingersoll Rand electric nut runner system delivers precise torque to the handwheel nut.
The Poke Yoke design ensures the highest level of reliability and convenience for the operator.
Your safety is valued...
To watch click here