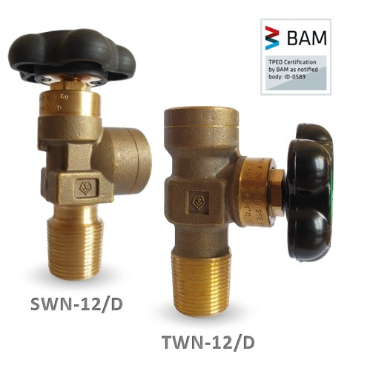 Tekno Valves is pleased to launch wheel operated cylinder valves in O-ring seal design, specially designed & tested for Acetylene service as per EN ISO 10297:2017 & production tested as per EN ISO 14246.
The design uses PEEK material for the soft seat & thrust washer, which has excellent chemical resistance to Acetylene & Acetone (solvent), better performance over time & is less prone to weight loss. PEEK also provides superior mechanical properties, high cyclic life & low torque operation.
The design is hydraulically tested at 909 bar to withstand acetylene detonation & ensure metal-to-metal sealing if the soft seat is burnt.
Valves are optionally available with integrated fuse alloy. Valves without fuse alloy are available with the " " mark as per European Transportable Pressure Equipment Directive (TPED), 2010/35/EU. The design replaces our CWH-10/D design, which was placed on the market in 2009.
For more detail, click here